More Than Words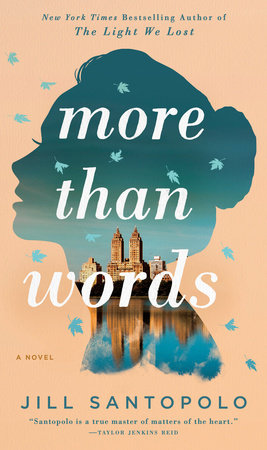 More Than Words by Jill Santopolo, faculty, MFA in Creative Writing program at The New School
G.P. Putnam's Sons, 2019
Nina has always known who she's supposed to be. But is that who she truly is?

Nina Gregory has always been a good daughter. Raised by her father, owner of New York City's glamorous Gregory Hotels, Nina was taught that family, reputation, and legacy are what matter most. And Tim–her devoted boyfriend and best friend since childhood–feels the same. But when Nina's father dies, he leaves behind a secret that shocks Nina to her core.

As her world falls apart, Nina begins to see the men in her life–her father, her boyfriend, and unexpectedly, her boss, Rafael–in a new light. Soon Nina finds herself caught between the world she loves, and a passion that could upend everything.

More Than Words is a heartbreaking and romantic novel about grief, loss, love, and self-discovery, and how we choose which life we are meant to live.